Tile Insert
LUXE Linear Shower Drains are available in several standard sizes. Our LUXE Linear Shower Drain with Tile Insert Tray & channel and welded 2" diameter central outlet are available in standard lengths of 26", 30", 36", 40", 48", and 60".
TI-26, TI-30, TI-36, TI-40, TI-48, & TI-60.
LUXE tile insert drains are very popular among designers and customers wishing to create the illusion of water vanishing in the floor. Accepts any tile, stone, or other flooring material up to 1/2" thick. All LUXE linear drains replace the conventional strainer of any conventional flanged floor drain giving and improved and desirable visual appeal. Tile tray is easily removed for maintenance access and cleaning. Available in 30", 36", 48", and 60" long.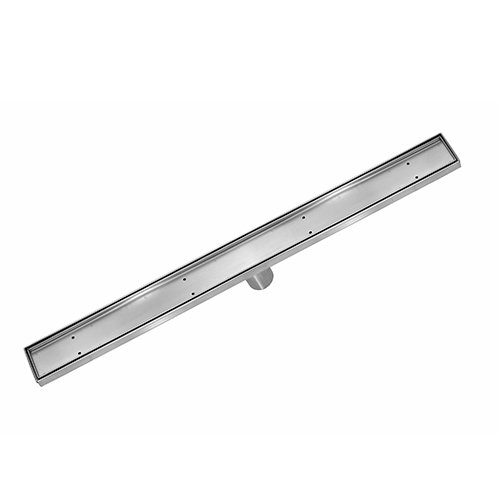 Tile Insert Linear Shower Drain
Tile Insert Square 5" x 5" Drain
Tile Insert Modular V 48" Drain
All Available 2D CAD Files
All Available Specifications