Ath & Rec (Playground) Surfaces
When you specify an interlocking playground tile with bolt-down capabilities from Unity, you get year round performance, durability, longevity, and one of the highest level of recycled content per square foot. To date, we have used millions of old tires and rubber in the production of our products - diverting tons of waste material from landfills. Help close the loop by including our products in your next specification.
Since 1987, Unity's products have set the standard for innovative playground surfacing. First with the introduction of our interlocking tiles, then it was the introduction of our bolt-down capabilities. Now it is our "Button-Lock™" technology that is truly designed to snap and hook into place. Feel confident in your next project with our products and services that are available nation-wide.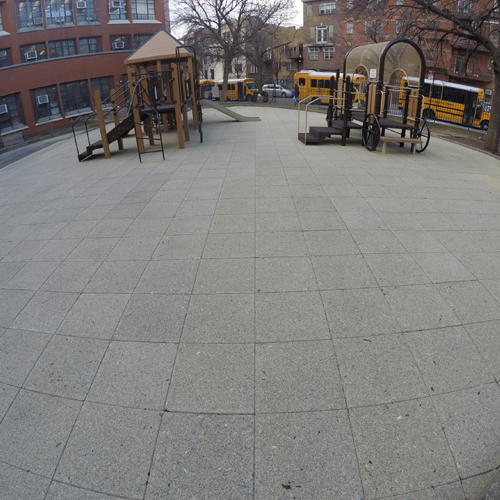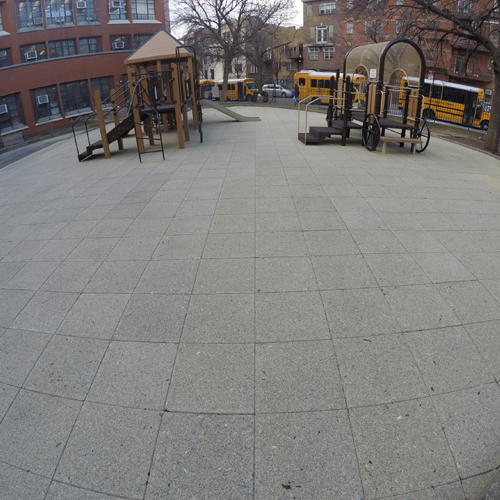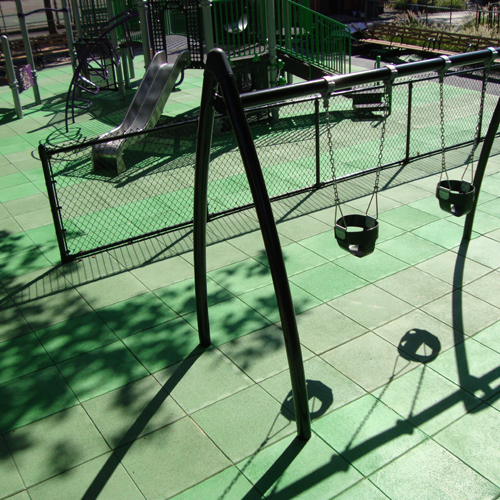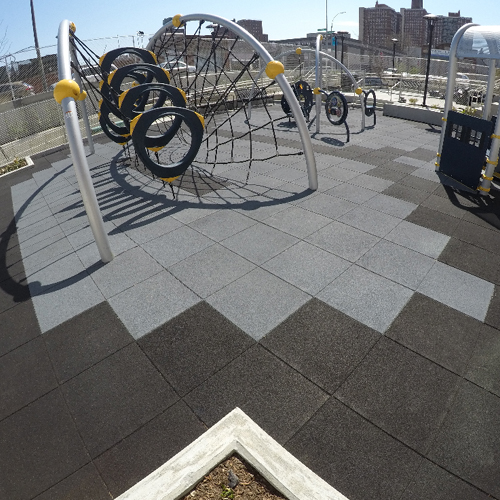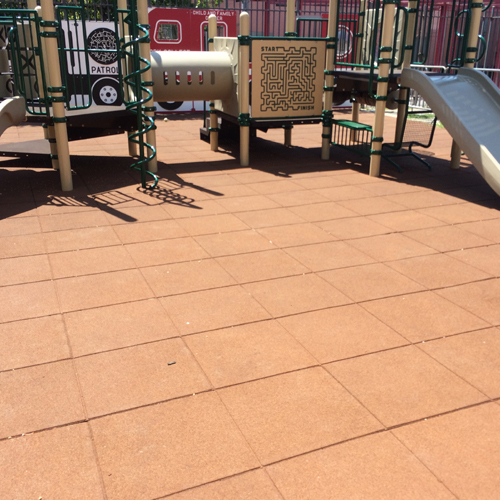 UNITY: Interlocking Playground Tile, Top Bottom Side Detail
UNITY: Interlock, Button-Lock, Bolt-down and Glue Detail
UNITY: Playground Tile, Side view, Base Options and Terminations
UNITY: Interlocking Playground Tile, Base, Side Termination Options
UNITY: Playground Tile with Curb and Ledge
UNITY: Step and Repeat Details
UNITY: Protrusion/Post, Lead-in Cutting
UNITY: Playground Cross Section Detail
UNITY: Standard Transitional Ramp
UNITY: Transitional Ramp, Inset From One Thickness To Another
UNITY: Transitional Ramp, Inside & Outside Corner Details
UNITY: Standard ADA Access Ramp
UNITY: ADA Access Ramp, Area Detail
UNITY: Typical Playground Tile to Loose Filled Materials
UNITY: Optimized Playground Tile to Loose Filled Materials, Base Layout
UNITY: Custom Hopscotch Design
UNITY: Change of Sub-Base and Playground Tile Thicknesses
UNITY: Standard Playground Turf-Top Tile Details Both Options (All Turf Or Tile & Turf)
UNITY: Standard Playground Tile With Turf-Top Details
UNITY: Standard Playground Tile With Turf-Top Flush Install, From One To The Next Detail
UNITY: Standard Playground All Turf-Top Flush Install, From One To The Next Detail
UNITY: Playground Tile with Fence
All Available 2D CAD Files
All Available Specifications