XGrass® Synthetic Turf for Pet Areas
There is little question that dogs can be hard on natural grass. While it may be great for play time, the grass roots are susceptible to tugging and pulling and that doesn't even account for some of the other things dogs do on grass. With XGrass Pet Turf, these worries disappear.
With XGrass Pet Turf, mud, puddles and pesticides are a thing of the past. It requires no water and is virtually maintenance-free, saving you time, money and hassle and making it one of the most environmentally friendly landscaping solutions available.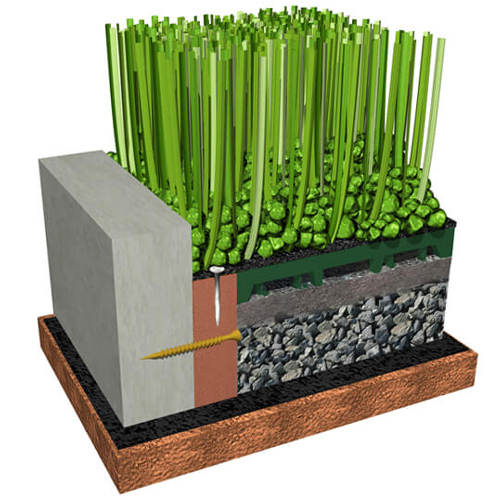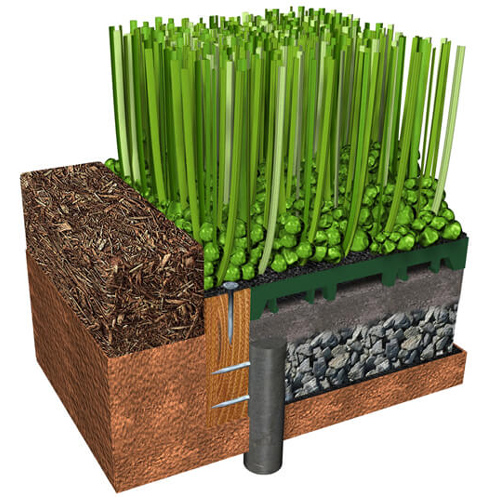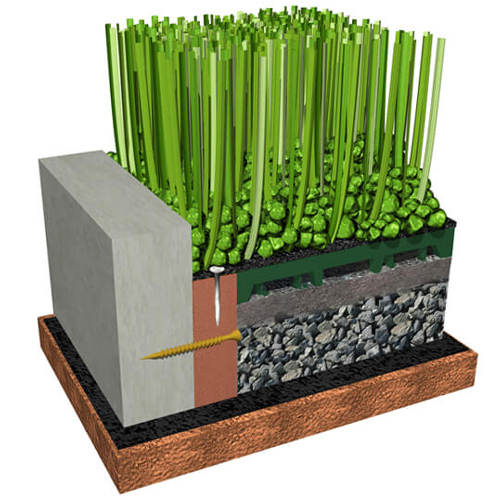 XGrass® Synthetic Turf for Pet Areas - Installation over Aggregate with Concrete Border
XGrass® Synthetic Turf for Pet Areas - Installation over Aggregate with Mulch Border
All Available 2D CAD Files
All Available Specifications