Playground Systems
The public playgrounds that children visit are made from a variety of different surfaces. These surfaces, constructed from materials such as mulch, pea gravel, rubber or sand, all have one thing in common – none of them can come close to offering what the SYNLawn Playground System can, especially in terms of long-term safety surfacing.
Think about the heavy foot traffic that these surfaces typically endure day after day.
They wear down over time, exposing the hard ground beneath, and also increasing the likelihood of injury should a child fall. Even rubber surfaces, which don't wear down in the same fashion as mulch or pea gravel, have their own problems. During the summer they absorb heat, and in the winter months they can become hard and brittle, which compromises their ability to protect children.
The SYNLawn Playground System is different in that it was created specifically with consistent safety standards in place. In addition, it is built to stand up to heavy foot traffic and harsh weather, as well as to serve as the perfect surface for all types of playground equipment. All of this while at the same time maintaining its beautifully green look, and realistically soft feel. The safety of your children is always our number one priority, but we would be remiss if we didn't let you know about the additional advantages of choosing a SYNLawn synthetic grass Playground System.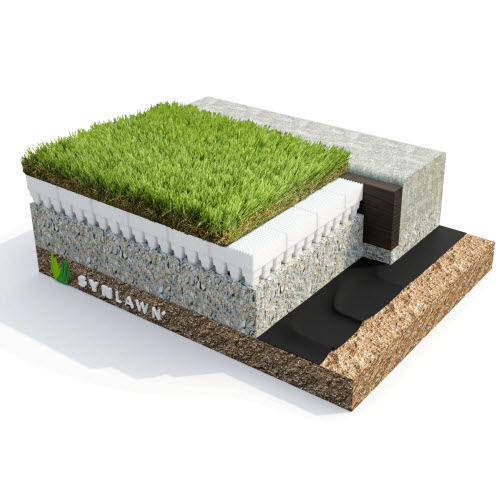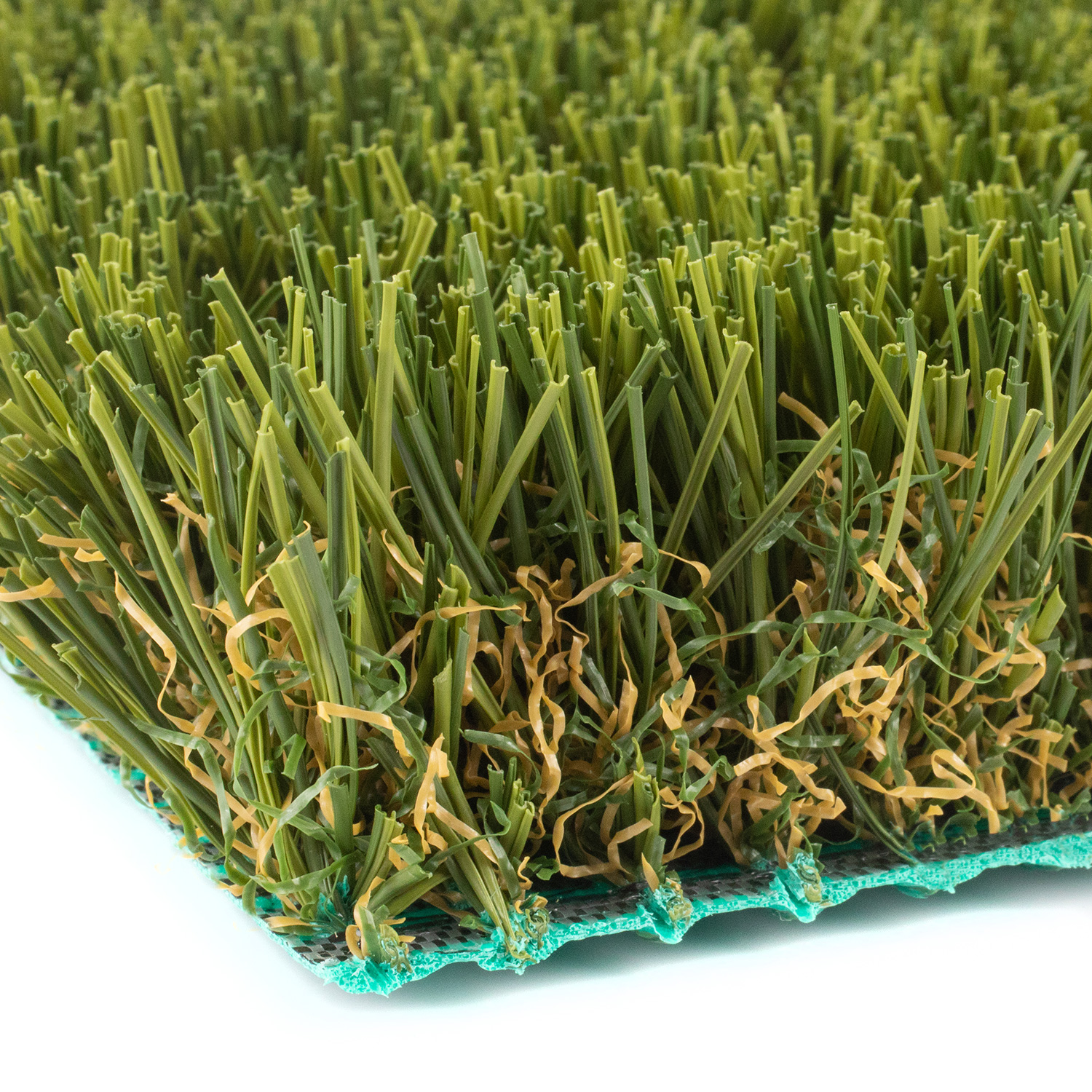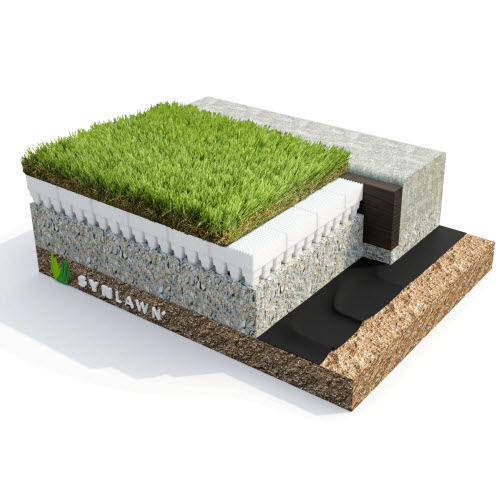 SYNLawn Playground System Installation Detail
SYNLawn Playground System with TrampleZone
SYNLawn Playground System Installation Detail w/ Graduated Drainage Base
SYNLawn w/ 2" Fall Pad™ Nailed to Perimeter Board, USA
SYNLawn w/ 2" Fall Pad™ Nailed to Perimeter Board, CDN
SYNLawn Over 2" Fall Pad™ w/ Nailer Board & Curbing, USA
SYNLawn Over 2" Fall Pad™ w/ Nailer Board & Curbing, CDN
SYNLawn w/ Stakes Screwed to Nailer Board, CDN
Artificial Turf to PIP Surfacing
Artificial Turf to Continue Under EWF Min. 3 Ft. Turn Down Edge Min. 1 Ft. Depth into Subgrade
SYNLawn to Turn Down 90 Degrees to Sod to SYNLawn Transition Min. 1 Ft. Depth
SYNLawn Typical Park or Playground Detail with Drainage Details
SYNLawn Typical Play Mound Detail
SYNLawn Typical Play Area Detail
SYNLawn SYNPour: Typical Cross Section New SYNPour at Existing Poured in Place Installation
SYNLawn SYNPour: Typical Cross Section SYNPour
SYNLawn SYNPour: Typical Cross Section SYNPour Extended and Rolled Down Edge
SYNLawn SYNPour: Typical Cross Section SYNPour to Curb or Walkway or At Grass
SYNLawn SYNPour: Typical Cross Section SYNPour at SYNLawn
SYNLawn SYNPour: Typical Cross Section Play Surface at SYNLawn Mound
SYNLawn Multi-Use Field with Perimeter Drain
All Available 2D CAD Files
All Available Specifications