Golf & Putting Green Systems
SYNLawn has teamed up with world-renowned teaching professional, best-selling author, and golf researcher Dave Pelz to create artificial grass putting greens that offer a performance that rivals natural grass greens in every single way. The incredibly realistic performance of synthetic golf practice greens is no mere accident. It is the result of extensive designing and testing, and the opportunity to partner with a true golf legend in the pursuit of a putting green that can help take your short game to the next level.
SYNLawn will work with you on a customized putting green that makes a perfect centerpiece for your backyard as well as offering a convenient tool to foster significant improvement in your game. If you love playing golf, you owe it to yourself to see how it is to bring a world class SYNLawn Canada putting green home with you.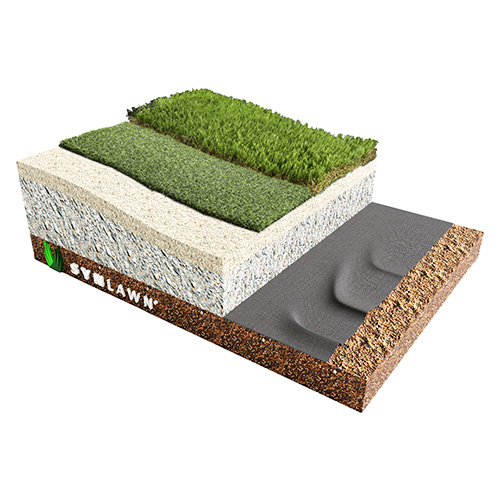 SYNLawn® Classic Pitch - Installed Over Aggregate Base
SYNLawn® Precision Putt - Installed Over Aggregate Base
SYNLawn® Classic Pitch - Installed Over Concrete
SYNLawn® Precision Putt - Installed Over Aggregate Base, CDN
SYNLawn® Golf Cup Assembly Utilizing 12 Inch Sleeve
SYNLawn® Tee Strike Installation, USA
SYNLawn® Tee Strike Installation, CDN
SYNLawn® Golf Putting Green to Natural Grass Transition
SYNLawn® ShotStopper System
All Available 2D CAD Files
All Available Specifications