Fluted Round Tapered Fiberglass Columns
Royal Corinthian manufactures round fluted columns from 3 composite materials:
RoyalCast™ Fiberglass
,
RoyalStone™ Synthetic Stone
, and
RoyaLite™ FRP Fiberglass
. We only use composite materials because we believe in emulating the architecture of the Greeks and Romans but with materials that will last for generations. In addition, we also offer RoyalCrete™ glass fiber reinforce concrete or GFRC columns for those that desire a segmented cast stone look. If you want to learn more about each material, please visit our
columns
section for more information or call us for a quick run through.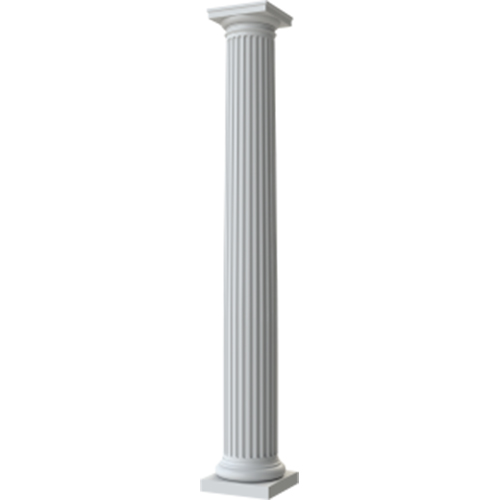 8 Inch Round Tapered Fluted Fiberglass Column
10 Inch Round Tapered Fluted Fiberglass Column
12 Inch Round Tapered Fluted Fiberglass Column
14 Inch Round Tapered Fluted Fiberglass Column
16 Inch Round Tapered Fluted Fiberglass Column
18 Inch Round Tapered Fluted Fiberglass Column
20 Inch Round Tapered Fluted Fiberglass Column
24 Inch Round Tapered Fluted Fiberglass Column
30 Inch Round Tapered Fluted Fiberglass Column
36 Inch Round Tapered Fluted Fiberglass Column
RoyalStone™ Synthetic Stone Columns
RoyalCast™ Composite Fiberglass Columns
RoyaLite™ Fiberglass FRP Columns & Column Covers
48 Inch Round Tapered Fluted Fiberglass Column
All Available 2D CAD Files
All Available Specifications