EVO A1 Solid Plate Solutions
The knowledge and experience of coming from a fabricating and installation role, is invaluable. We designed the EVO™ RIVETLESS™ extrusion system to result in the best performing architectural panel in the market. It was for us to win contracts and grow as a panel fabricator. The demand for the superiority in value and performance of EVO™, as a solution, necessitated us stepping out of our role and embracing a challenge to meet our old competitors and provide them with our design and subsequent extrusion to win their own bids and duplicate ourselves. For legal reasons we eventually had to terminate fabricating all together, which brings us to today.
Our customer is the panel fabricator, which is why we have introduced a business model not previously available. Our strength is in identifying like-minded owners of architectural panel fabricating businesses and enabling them to become members of the EVO™ network. With a designed panel solution like EVO™ comes many advantages. Most powerful and challenging is the partner alliance.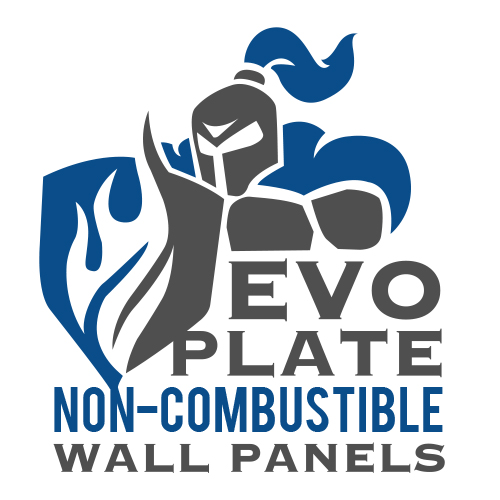 EVO – A1 Solid Plate Solutions: Base Detail - Roof/Wall Transition ( D3 )
EVO – A1 Solid Plate Solutions: Head Detail ( D10 )
EVO – A1 Solid Plate Solutions: Horizontal Joint Detail ( D5 )
EVO – A1 Solid Plate Solutions: Inside Corner Detail ( D7 )
EVO – A1 Solid Plate Solutions: Jamb Detail ( D4 )
EVO – A1 Solid Plate Solutions: Outside Corner Detail ( D8 )
EVO – A1 Solid Plate Solutions: Outside Corner Detail ( D9 )
EVO – A1 Solid Plate Solutions: Parapet Cap Detail Option 2 ( D2 )
EVO – A1 Solid Plate Solutions: Soffit Detail ( D11 )
EVO – A1 Solid Plate Solutions: Vertical Joint Detail ( D6 )
A1 Solid Plate Solutions: EVO Plate LARR Report
Specification: EVO - A1 Solid Plate
Data Sheet: 2 Inch JM Cladstone Water & Fire Block
Test Report: ASTM E283, 330 And 331
All Available 2D CAD Files
All Available Specifications