Perforated Benches
One of our most popular benches is the Perforated Bench. These benches are great for parks, schools, and retail centers where all-weather seating is an ideal choice for patrons. This metal style is made of 11 gauge, ¾" punched steel for lasting strength. Perforated benches are styled with radius edges for a smooth surface that provides comfortable seating.
Choose
in-ground or surface mounting
styles if you desire a more secure option, while the portable option offers the most flexibility. Choose from 24 steel frame colors, 13 textured polyethylene seating colors, or 5 plastisol-coated seating colors.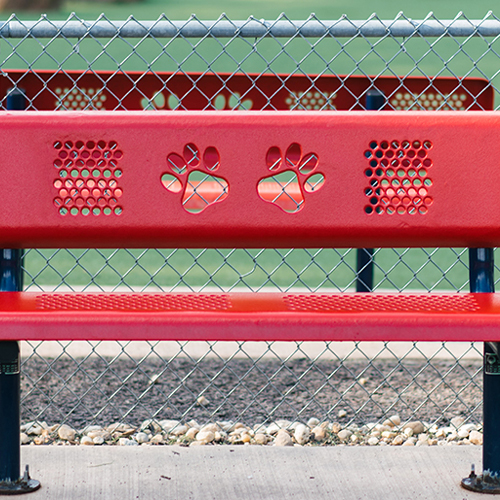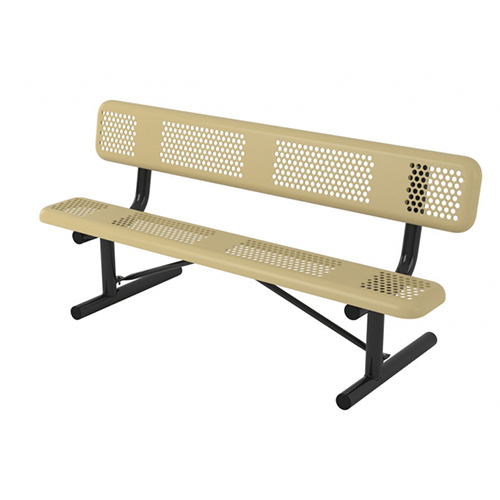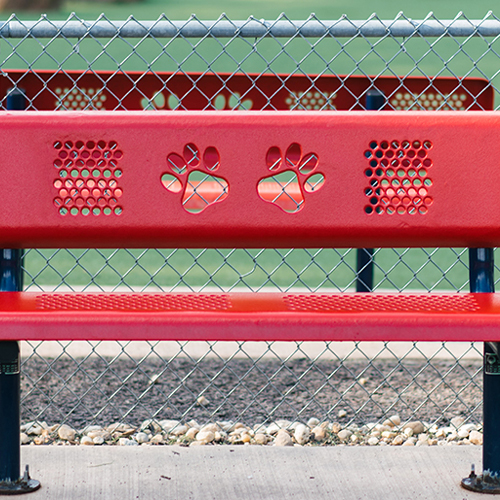 6 ft. Perforated Portable Bench with Back (B6WBPERFP)
6 ft. Perforated Surface Mount Bench without Back (B6PERFSM)
6 ft. 4-4 Perforated Surface Mount Bench (B6WBPERF4-4S)
8 ft. Perforated In-Ground Mount Bench with Back (B8WBPERFS)
8 ft. Double 4-4 Perforated Surface Mount Bench (B8WBPERFD4-4S)
All Available 2D CAD Files