Custom Vapor Fireplace
Hyper-custom to your exact size, down to the 1/4 inch. Each Bespoke Vapor Fireplace is custom made to your exact specifications by our craftsmen in New York.
Common Elements include 1/2 inch diamond-fire acrylic glass with a clear edge, clean-face design, and a sturdy steel frame.
While most designers and architects will choose to have one made to fit their room exactly, there are several commonly specified configurations, shown below.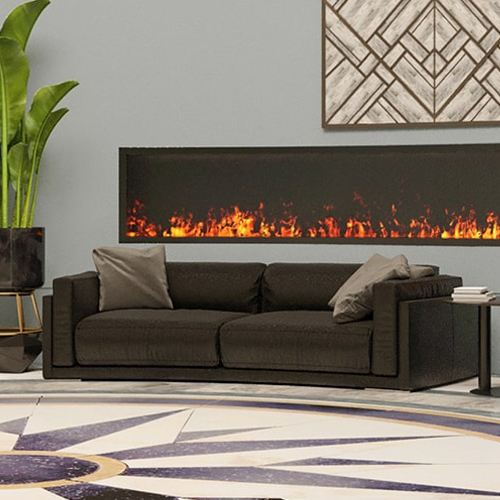 Custom Sizing Single Sided Vapor Fireplace
Custom Sizing See-Through Vapor Fireplace
Custom Sizing Left Corner Vapor Fireplace
Custom Sizing Right Corner Vapor Fireplace
All Available 2D CAD Files
All Available BIM and 3D Files
All Available Specifications