Series 9200 Bi-Fold Doors
Available to order now, the new Series 9200 Folding Door System completely transforms space from the inside out by allowing more natural light and fresh air in, while maximizing views. Top hung for smooth and effortless operation, the Series 9200 bifold doors are thermally broken for increased energy efficiency and feature a contemporary 2 1/16″ stile & rail profile and robust 2 3/8″ thick panels.
Whether you need a simple bifold patio door or want to open up an entire wall, the Series 9200 BiFold Door System offers unlimited configuration options for maximum design flexibility making it the ideal solution for residential and commercial projects.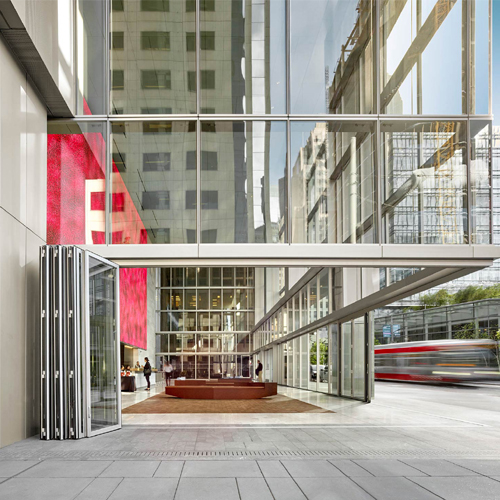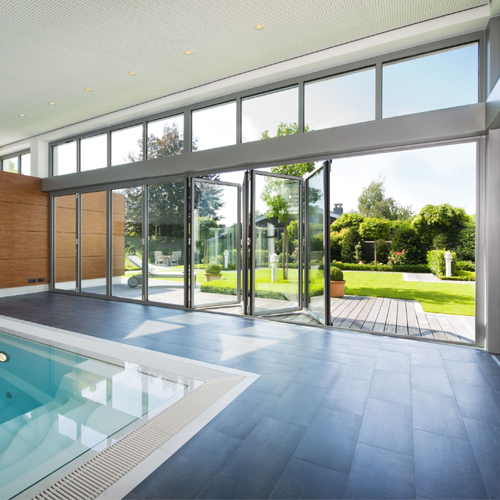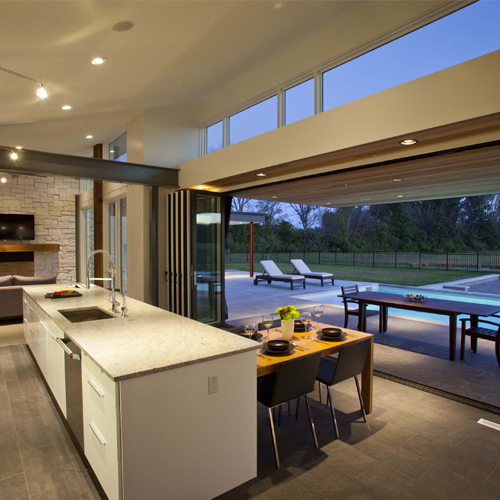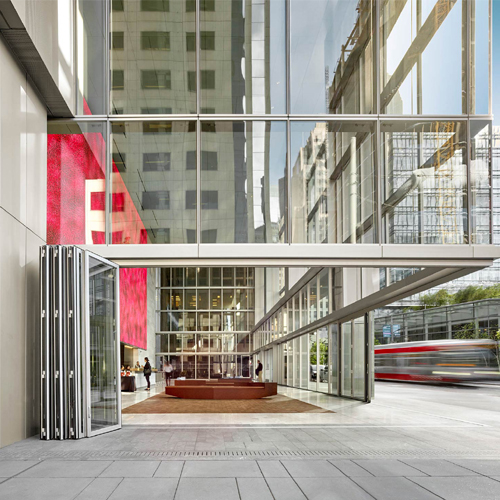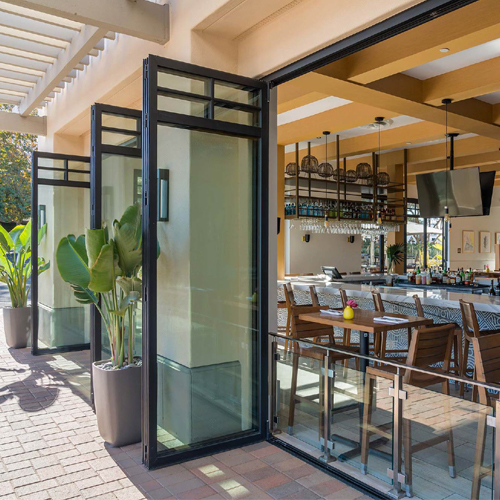 Series 9200 Doors: Thermally Broken - Bi-Fold Door – 1L/2R- ¾" Recessed Sill
Series 9200 Doors: Thermally Broken - Bi-Fold Door – 1L/2R- 1 ½" Recessed Sill
Series 9200 Doors: Thermally Broken - Bi-Fold Door – 1L/2R- 2 3/16"Sill
Series 9200 Doors: Thermally Broken - Bi-Fold Door – 2L/2R- ¾ " Recessed Sill
Series 9200 Doors: Thermally Broken - Bi-Fold Door – 2L/2R- 1 ½" Recessed Sill
Series 9200 Doors: Thermally Broken - Bi-Fold Door – 2L/2R- 2 3/16" Sill
Series 9200 Doors: Thermally Broken - Bi-Fold Door – 2R- ¾" Recessed Sill
Series 9200 Doors: Thermally Broken - Bi-Fold Door – 2R- 1 ½" Recessed Sill
Series 9200 Doors: Thermally Broken - Bi-Fold Door – 2R- 2 3/16" Sill
Series 9200 Doors: Thermally Broken - Bi-Fold Door – 3R- ¾" Recessed Sill
Series 9200 Doors: Thermally Broken - Bi-Fold Door – 3R- 1 ½" Recessed Sill
Series 9200 Doors: Thermally Broken - Bi-Fold Door – 3R- 2 3/16" Sill
All Available 2D CAD Files
All Available Specifications